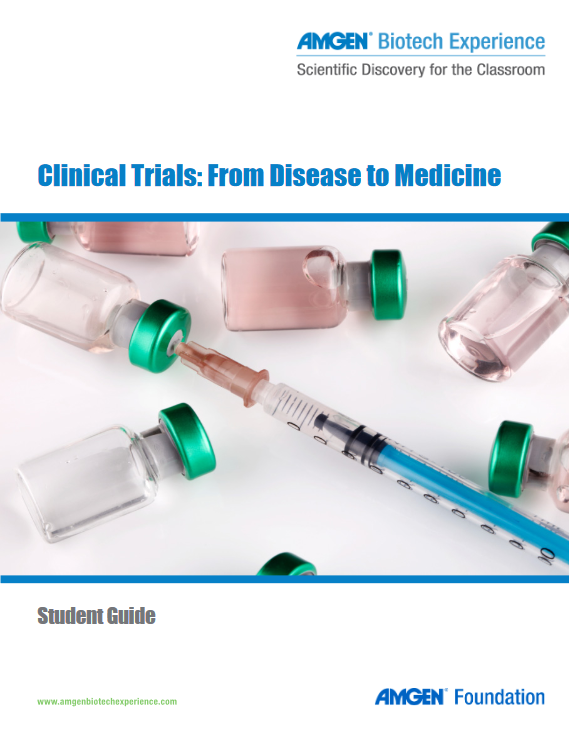 In the From Disease to Medicine module, students learn about the purpose and structure of clinical research by exploring the various phases of a clinical trial. Students investigate the timeline of the 2009 H1N1 pandemic, taking on the role of researchers who are developing a promising new H1N1 vaccine. Throughout the module, students engage in different hands-on activities such as:
Exploring the role of the placebo effect in clinical trials
Developing recruiting materials for participants for a mock study
Completing an application to begin a fictional clinical trial
The module asks students to consider the challenges of developing medicines and vaccines and the rigorous nature of the process.  Students also explore how and why the design of clinical trials has evolved over time.
(The Teacher Guide requires a password. Please contact ABEinfo@edc.org with your name, school/organization, and location to obtain the password.) 
Class sessions
Files
Resource Type
Appropriate Ages
Resource Topic

Biotech & Medicine

Human Disease

Pharmaceuticals

Bioethics