Amgen Biotech Experience (ABE) is an innovative science education program that introduces students to the excitement of scientific discovery and builds bridges between school and the real-life biosciences. ABE prepares the next generation of scientists and innovators and provides access to cutting-edge science through four key areas:
Teaching Resources and Equipment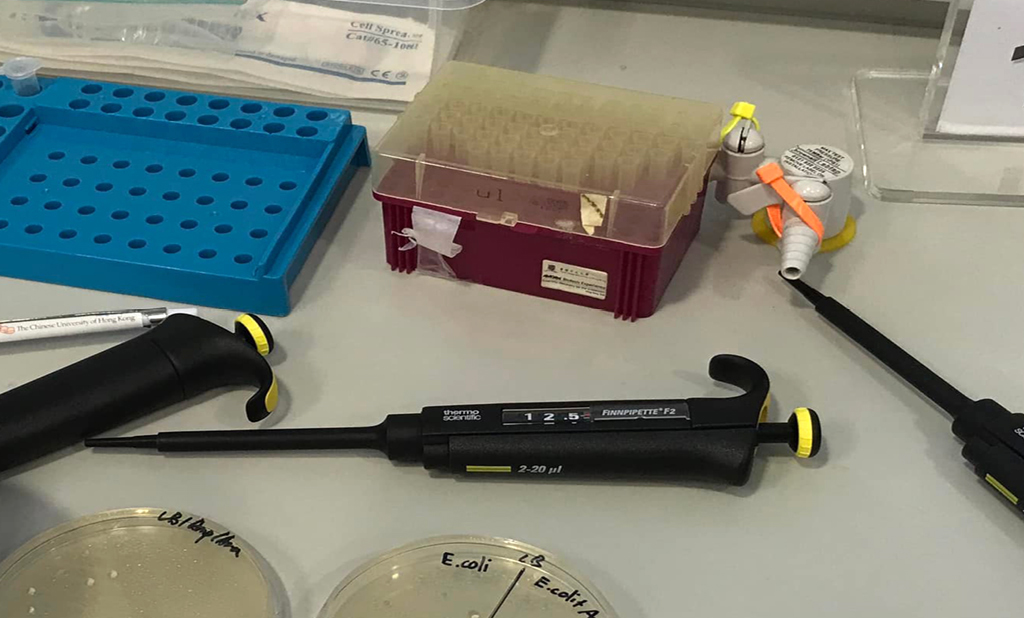 ABE provides high-quality teaching and learning resources for secondary schools, including laboratory-based and classroom-based curriculum materials as well as Web-based resources. The program also loans research-grade equipment and supplies at no cost to teachers in select regions.
Teacher Professional Learning and Community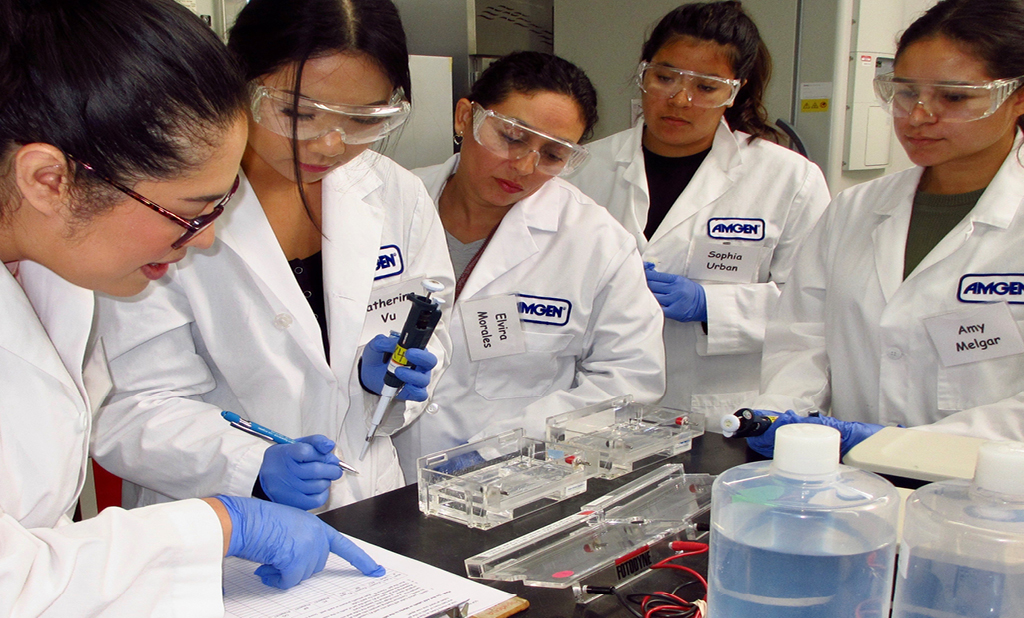 ABE supports teachers around the world through high-quality professional learning experiences, access to a global community of practice, and implementation resources.
Connecting Scientists to Classrooms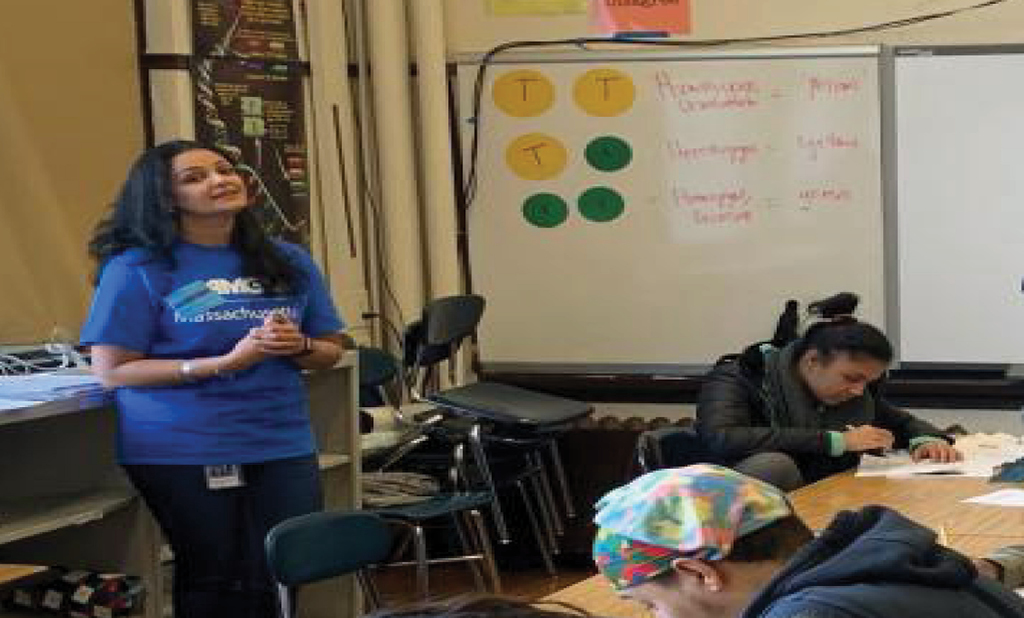 Equity and Access in STEM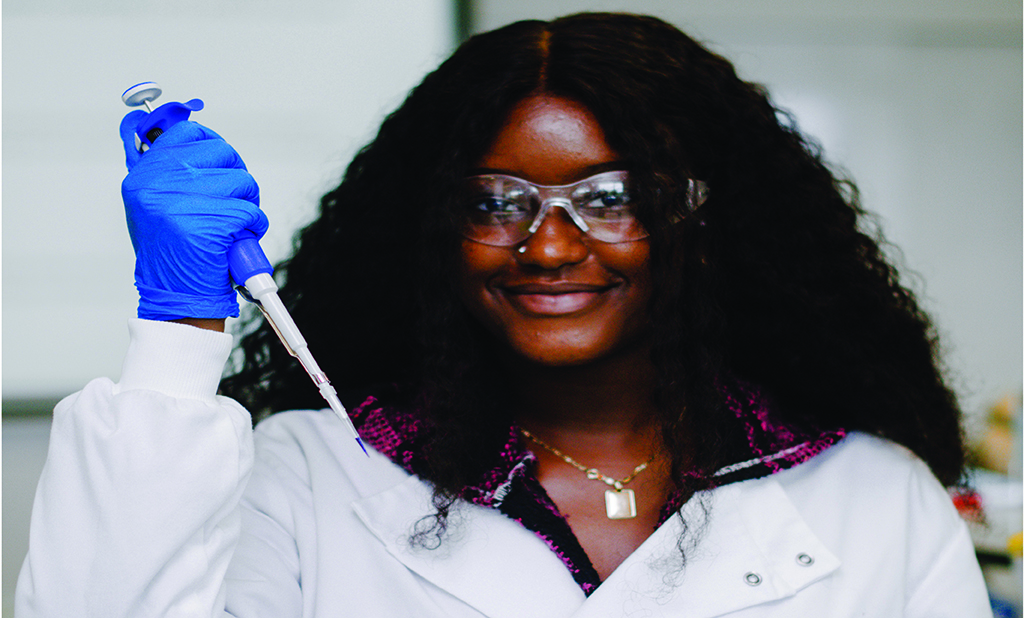 ABE works with the Amgen Foundation to develop and advance opportunities for underserved and underrepresented populations to access, engage, and succeed in pathways to bioscience.
ABE reaches approximately 90,000 STUDENTS in a typical year. Since 1990, the program has reached more than 970,000 students and has expanded to 27 LOCATIONS across the globe.
Nearly 3,900 TEACHERS have implemented ABE in their classrooms.
More than 2,000 SCHOOLS have been served.

​
ABE Is Effective
Studies have shown that students exposed to ABE have increased interest and confidence in science and biotechnology.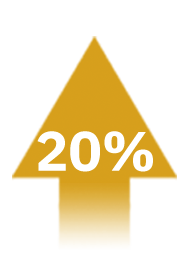 Students made a significant and substantial gain in biotech learning.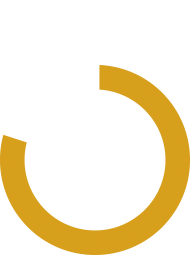 ​
Teachers reported greater interest, knowledge, and skills from their ABE training.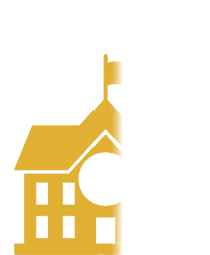 ​
56% of participating ABE schools are designated as Title I in the U.S.
Student and Teacher Testimonials
 Program Recognition
ABE was given the highest designation of effectiveness in WestEd's STEMworks database of programs that meet high standards for quality and impact.
Independent and rigorous evaluation data found that students exposed to ABE have significant and substantial learning in biotechnology and increased interest and confidence in doing science and biotechnology.

 
ABE was developed by high school teacher Hugh Nelson, Amgen scientist Bruce Wallace, and Professor Marty Ikkanda. Watch a video that tells the story about how the program was started. 
Though ABE now reaches 90,000 students and 1,500 teachers each year, the program had humble beginnings. It all started with a group of scientists and teachers who had a passion for sharing their knowledge with students.
Amgen scientists believed that the company could be instrumental in providing professional development to area high school teachers, toward a goal of improving science education for students. In 1989, they worked with a biology teacher in Thousand Oaks, California, Hugh Nelson, to learn the procedures Amgen uses to develop biologics, and Nelson then worked with an Amgen scientist to fine-tune a series of labs for high school students. Amgen agreed to provide equipment and chemicals to teach the lab procedures in area high schools.
"The labs put students in touch with the reality of modern science," says Nelson. "It takes money to do experiments, and Amgen provided the funding for this important, transformative program. I'm no less in awe of the program [now] than I was in 1989." DOWNLOAD ARTICLE
In 1999, Amgen enlisted Marty Ikkanda, a professor of biological sciences at Pierce College in Woodland Hills, California, to revise the program's curriculum to resemble his college classes. The revised program was rolled out to 20 schools the next school year, and had grown to 30 schools by the school year's end.
"Teachers tell us they don't have attendance problems when they're doing the Amgen biotechnology labs," says Ikkanda, who retired from the program in 2013. "It's a fantastic way to interest students in science." In 2005, the Amgen Foundation, the main philanthropic arm of Amgen, partnered with Professor Ikkanda to expand training outside of Southern California. Over several years, the program expanded to new Amgen communities in the United States and Europe.
In 2013, the Amgen Foundation joined forces with Education Development Center, a global nonprofit organization with deep experience and expertise in science education, to establish a Program Office to support and strengthen the program. The program has continued to expand into new Amgen communities internationally.
A collaboration that began over 30 years ago inspired the ongoing commitment of scientists and teachers to share their knowledge of and passion for science. The Amgen Foundation is proud to continue its support of a program that is stronger than ever—and poised to bring real-world biotechnology to a new generation of teachers and students. "That pioneering spirit distinguishes Amgen," says Eduardo Cetlin, president of the Amgen Foundation. "We're forever grateful to those early collaborators for the roots of this powerful program."

The Amgen Foundation
The Amgen Foundation created ABE in 1990. Today, the Amgen Foundation supports ABE in 27 locations worldwide. The Amgen Foundation is inspiring the next generation of scientists and future problem solvers—wherever they are. We are engaging students with diverse perspectives and backgrounds to harness the full potential of science to solve tomorrow's toughest challenges. Working in partnership with local and global partners, we are providing best-in-class science education at no cost to students.
To date, the Foundation has donated $425 million to local, regional, and international non-profit organizations that impact society in inspiring and innovative ways, including nearly $250 million to science education. The Amgen Foundation brings the excitement of discovery to the scientists of tomorrow through its signature programs. For more information, visit www.AmgenFoundation.org and follow us on Twitter @AmgenFoundation.
Amgen Foundation Education Initiatives
In addition to supporting ABE, the Amgen Foundation supports the following science and biotechnology education initiatives:

Each summer, hundreds of undergraduates step into some of the world's premier research universities and institutions to participate in the Amgen Scholars Program. Students conduct hands-on research in the lab alongside top faculty, participate in seminars and networking events, and take part in symposia with their peers and leading scientists.

Khan Academy is a nonprofit educational organization created in 2008 by Sal Khan, with the goal of creating a set of online tools that help educate students. The organization produces short lessons in the form of videos. Its website also includes supplementary practice exercises and materials for educators. Khan Academy offers numerous videos that supplement the ABE labs.

LabXchange is a free platform developed by Harvard University's Faculty of Arts and Sciences that allows students to explore the world of biotechnology and expand their ABE learning experience with simulations, videos, narratives from scientists, and more. LabXchange's resources can be used to support students' learning through a hybrid ABE experience or a fully remote biotechnology learning experience. Additionally, the resources can be used as tools to differentiate instruction in a full in-person learning environment. Check out the ABE landing page to see some of the LabXchange resources we offer.
ABE is a large endeavor, and the Amgen Foundation, the ABE Program Office, ABE program sites, ABE teachers, and industry supporters make it possible. Click the image  at the right to see the program's organizational structure.
The Program Office serves as the administrative home for ABE, providing technical assistance, developing resources, and supporting program sites and participating teachers. The Program Office manages communications and outreach and works alongside the Amgen Foundation to advance the ABE program.
The Amgen Foundation funds ABE in its local communities, with a total commitment of more than $50 million to date. However, ABE is made possible through the generosity and support of numerous organizations and individuals in addition to the Amgen Foundation. Thank you!
Donations
New England Biolabs, Inc. generously donates the reagents used in the Foundations of Biotech labs to participating ABE schools.
Site Sponsors
The following companies financially support ABE program sites. We want to thank them for their generosity.
Embitec supports our ABE Washington State site.
Discounts
The following companies offer discounted kit materials, making it possible for us to afford more kits for schools:
Acknowledgments
The ABE program would like to acknowledge the contributions of the organizations and individuals that support our work, without which we would not have been able to provide biotechnology learning experiences to so many students around the world.
We are grateful to Takara Bio USA, Inc., and the University of California San Diego, which permit the use of the red fluorescent gene tdTomato in this program. We would also like to thank Wendie Johnston, PhD (Pasadena Bioscience Collaborative), for her support of the ABE Greater Los Angeles Area program.