Linda Murakami:


Partnering with Communities to Combat Health Inequities
Whether being trained as a scientist or medical professional, it is important for all researchers to look through the community lens to better understand the health issues they are investigating.
When Linda Murakami was in third grade, a team of workers came and removed the top 6 inches of soil in her and her neighbor's backyards. They were concerned about arsenic contamination from the lead smelting plant that loomed over the Denver, Colorado, community in which Murakami lived. The largely Latinx community was experiencing high rates of leukemia among both children and adults living there. 
For Murakami, whose family is Japanese, this early experience instilled in her an early awareness of the intersection of public health, the environment, and community. Now as the leader of Amgen's health equity, patient engagement, and advocacy strategic alliance efforts, Murakami is working to create community partnerships to help overcome historic and ongoing health disparities. 
"It's important to look at a broad definition of health equity," Murakami explains. "Within the United States, we look at it very narrowly through a racial, ethnic, and somewhat socioeconomic lens, and we focus less on geography, like urban compared to rural environments. So when we think about equity on our advocacy team at Amgen, we think about the many layers of it. For us, it starts with the patient."
In their work, the advocacy team wants to meet the patients where they are by partnering with community groups to inform and educate patients to create a culture of trust. "Our expectation is not that Amgen is going to be the de facto source of truth and trust for all communities," she says. "But we want to be a trusted partner, where the community can go for important resources."
One example of this work is a partnership with the Allergy and Asthma Foundation of America in the Los Angeles area. Murakami's team has worked with the Foundation to create a resource hub that includes patient-friendly educational materials in appropriate languages. Patients likely do not even know that materials were developed through support provided by Amgen. "For us, it's about supporting a nonprofit advocacy group to serve the community," Murakami says.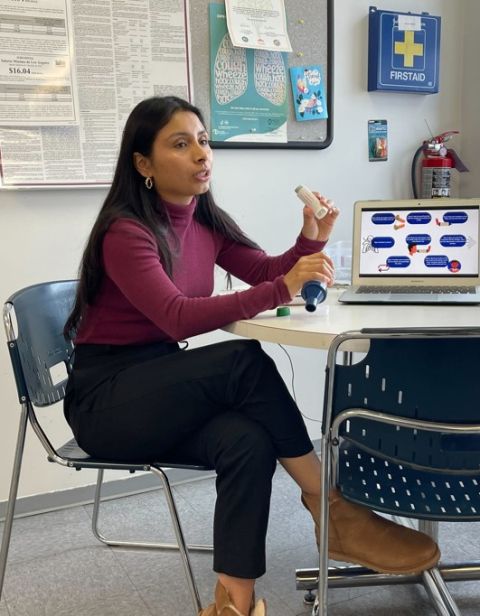 A community health educator at Breathe Southern California Breathing Easier Asthma Management, a community partner of the Allergy and Asthma Foundation of America and Amgen, teaches patients how to use their asthma medication.
Through this project, the Amgen team can learn about challenges specific to the communities being served. For example, in one area near a shipping dock, semi trucks line up, idling for long periods of time to unload cargo from thousands of shipping containers, creating local pollution. This pollution may affect asthma rates in the region. 
Knowing about such local issues helps to inform strategies to identify those at risk of asthma and to better understand root causes of disease. Follow-up efforts to help serve the patients there may include setting up local air monitors, broader policy interventions, and/or development of new educational materials. 
"At the end of the day, we are investing in communities," Murakami says. "This is about thinking thoughtfully about how to involve patients in the investigation process that ends in getting new treatments to patients."
These efforts stretch to clinical trials and other health equity work. The challenge throughout the work is finding the resources to replicate the successful programs in communities throughout the country. "We want to take those programs and share them with other communities so that they can tailor them to meet their individual needs," Murakami says. 
Through her work and by sharing her personal experiences from her time growing up in the Denver area, Murakami hopes to make community a pillar of the health equity discussion. "Whether being trained as a scientist or medical professional, it is important for all researchers to look through the community lens to better understand the health issues they are investigating."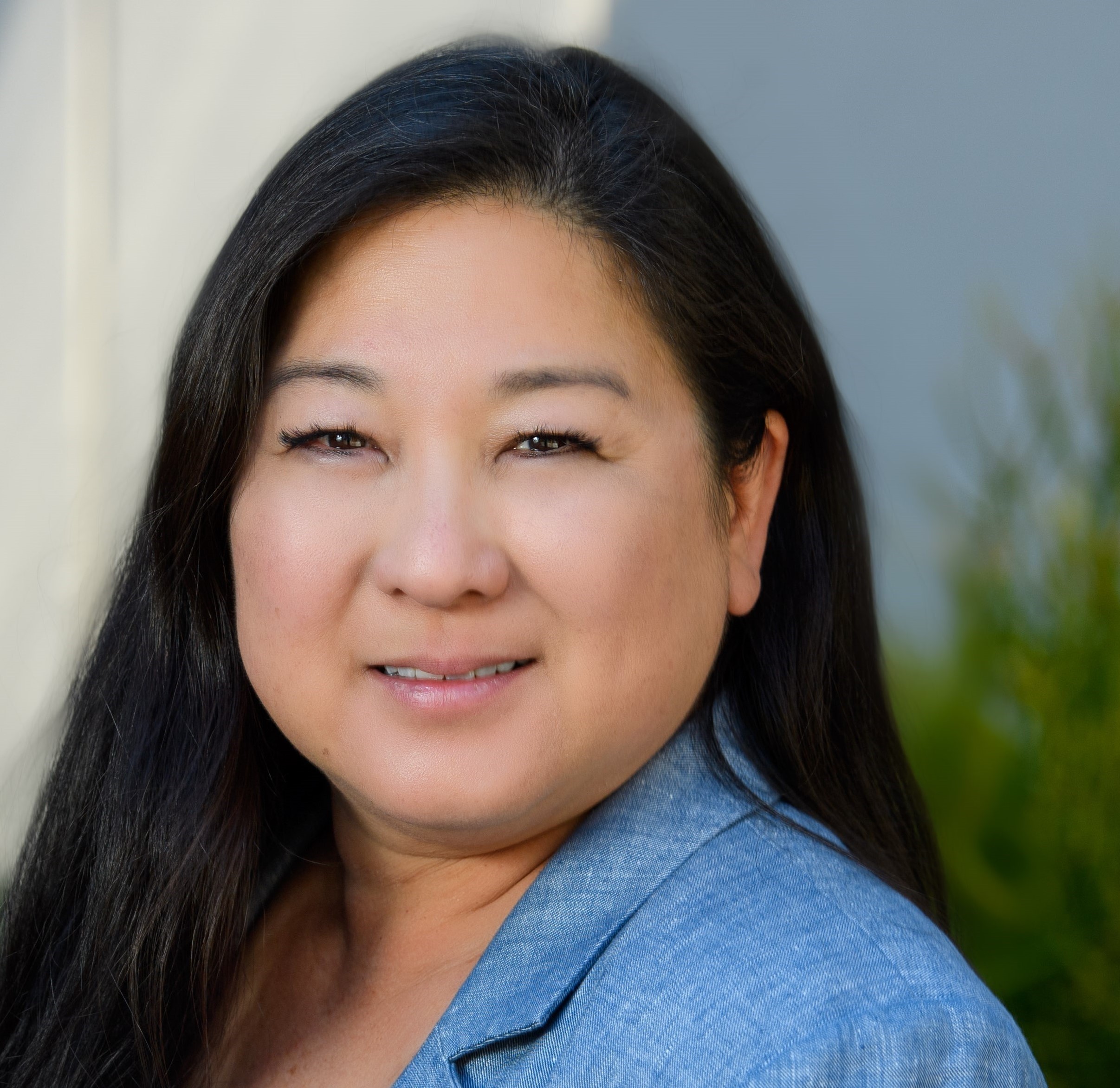 Job Title
Head of Amgen's Health Equity, Patient Engagement, and Strategic Alliances, Amgen Thousand Oaks (CA, U.S.)
Education
Bachelor's Degree in Political Science; Master's Degree in Nonprofit Management