When microbiologist Héctor L. Ayala-Del-Río started the ABE Puerto Rico program 15 years ago, he never thought it would last as long as it has, let alone thrive. Between Hurricane Maria, multiple earthquakes, and the COVID-19 pandemic, the program has had its ups and downs, and its success now is a testament to the hard work, resilience, and determination of the educators on the ground in Puerto Rico to bring hands-on biotechnology into classrooms.
"We keep going," says Ayala-Del-Río, director of ABE Puerto Rico and a professor at University of Puerto Rico-Humacao. "As long as there are students and teachers who want to have this exciting opportunity in their classrooms, we will be here to support them in any way possible."
As the program celebrates its 15th anniversary, it is at a pivotal milestone, having served more than 76,000 students. The recent drive for ABE Puerto Rico has been to return to the same number of teachers and classrooms participating in ABE as pre-pandemic, if not more.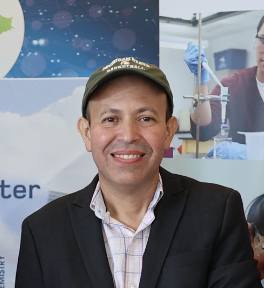 Héctor L. Ayala-Del-Río, director of ABE Puerto Rico
"We have all the students back at school, and teachers are actively joining the program," Ayala-Del-Río says. "Over the past 2 years, due to the COVID-19 pandemic, it's been a challenge to get teachers involved. So, we have been rebuilding, and we are very happy that the number of teachers requesting materials is increasing as is the number of students doing the labs."
This effort has involved considerable outreach to teachers across the island. At an online biology conference last month organized by a nonprofit in Puerto Rico, Ayala-Del-Río spoke to some 280 participants about ABE and LabXchange and was surprised by how many people still had not heard about the program. "There continues to be a need for us to promote the program and show people the opportunities that are available," he explains. 
The program has also been actively creating new partnerships, including in the southern region of the island, where a recent professional development institute took place. University faculty there are working to reach underserved schools through undergraduate student ambassadors. "That's very exciting because it's a different way of reaching students than through teachers," Ayala-Del-Río says. 
Image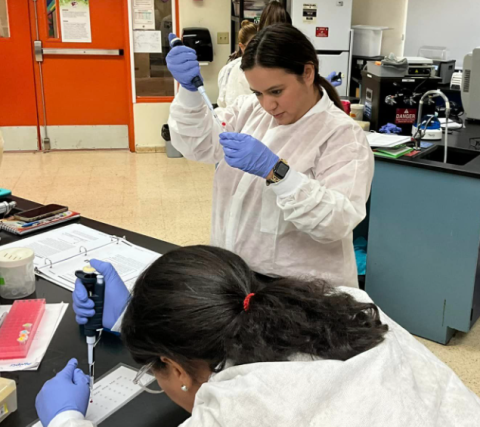 Teachers taking part in a professional development institute
In another collaboration with a local nonprofit, a lab-on-wheels called "Ciencia Móvil" visits low-socioeconomic-status communities, showing them experiments in STEM. "We have been supporting them over the years, but now it's going to be more collaborative," Ayala-Del-Río says. "We're going to provide them with equipment that's going to be permanently onboard the bus, so they can reach as many students as possible, especially in these low-socioeconomic-level communities."
Ayala-Del-Río and the ABE Puerto Rico team are driven to give students exposure to science they might not have otherwise: "The program helps students learn about biotechnology via authentic laboratory experiences," he says. "They can enjoy what biotechnology is via experimentation, which could awaken their interest to study a degree in STEM/biotechnology and potentially pursue a science career."
As they mark their 15th anniversary in Puerto Rico, the program is also helping new ABE sites to get their start. The team recently held a professional development institute for the new programs in Brazil and Mexico. "We feel proud we were chosen to share our experiences with new ABE sites," Ayala-Del-Río says.