Teaching is too often an underappreciated and solitary endeavor. While working with students day to day in the classroom, it can be hard to feel connected to broader trends and to the larger education community.
"There's a hunger to connect," says Annette Condon of the Amgen Foundation, "which is why it is important to give teachers the opportunity to network with each other while recognizing their extraordinary contributions."
A group of 40 Amgen Biotech Experience (ABE) teachers in Germany had just such an opportunity this past November at an event hosted by Claudia Nerdel, ABE site director and a professor at the Technical University of Munich (TUM). The event aimed to give teachers an informal environment for sharing ideas and networking.
Image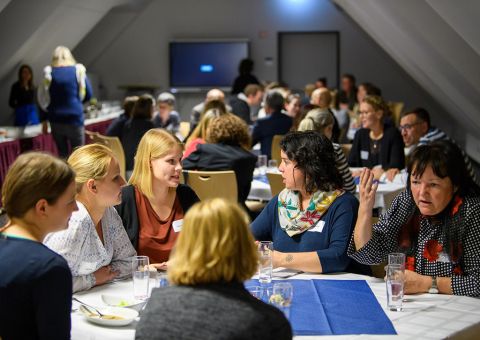 "Implementation of biotechnology methods into the classroom is the number one goal of ABE Germany. Since the beginning of this site, 250 teachers from Bavaria and Berlin-Brandenburg have participated in one of the offered teacher trainings," says Dr. Patricia Schöppner, ABE project coordinator in Germany, who attended and spoke at the event. "With this ABE networking event, we wanted to give all interested teachers the possibility to share their various implementation strategies."
Part of the program was not only connecting teachers to each other but also to other stakeholders in the STEM education community, including policymakers and researchers. Among the special guests at the event were Bernd Sibler, the Bavarian minister for economics and arts, and Dr. Gerhard Müller, a professor and the senior vice president of TUM, who spoke to teachers about both the importance of their contributions in motivating and of training the next generation of scientists.
Image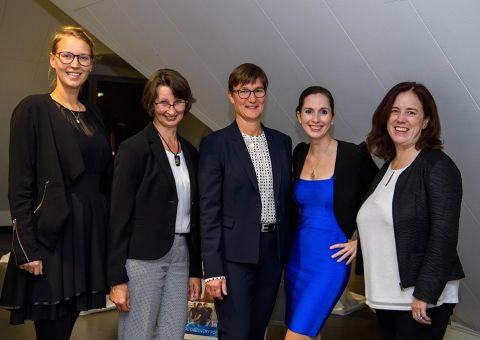 Additionally, Dr. Roman Stampfli of Amgen in Germany spoke about corporate social responsibility, and Dr. Peter Hubwieser from TUM spoke about extracurricular learning opportunities for students. Keynote speaker for the evening was Dr. Martin Klingenspor, a professor at TUM, who gave an in-depth lecture about his newest research on nutrition and health.
Image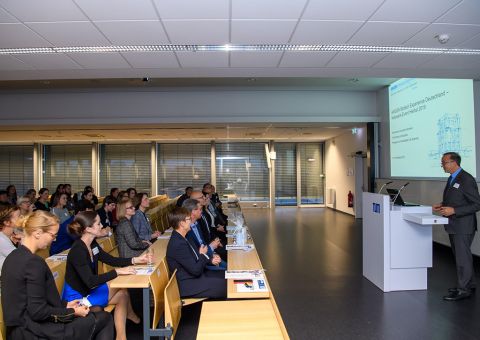 "It is quite motivating for teachers to hear from policymakers like Minister Sibler recognizing and thanking them for their work," Condon says. "The event showed these teachers that they are not alone, that they are part of a larger group."
Image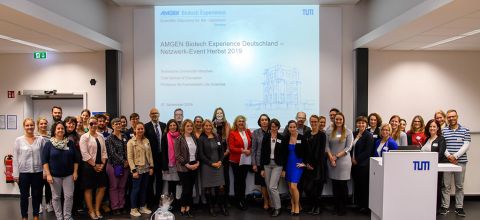 All photo credits: Sebastian Widmann