In biopharmaceutical manufacturing, there is no "one size fits all" approach when it comes to who can pursue and succeed in a career. Some have backgrounds and an early interest in science, whereas others come into the industry from other fields. Some have advanced college degrees; others have more vocational backgrounds. What draws them together is a desire to work in a field that is constantly changing and where they can excel using their unique skill sets. That is the case for Sharon Ryan and Simon Johnson who both work at the Amgen manufacturing facility in Ireland.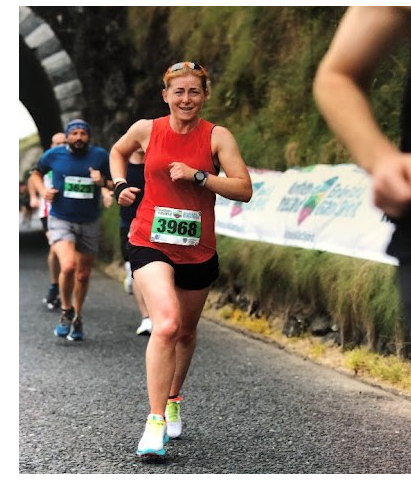 A scientist who works as a validation manager, Ryan grew up in Ballybrack, a suburb of Dublin, Ireland. While she had an early interest in medicine due to being an insulin-dependent diabetic from childhood, Ryan had to forge her own path to science; no one in her family had a background in the sciences. She would be the first in her family and extended family to go to college.
"We didn't have a huge amount of money, and it was not a standard career path," Ryan says. "At the secondary [high] school I went to, there were not many people who went to college, so it was a whole new horizon. I did not know what to expect."
Ryan attended University College Dublin, working part-time jobs to pay for college. Initially she wanted to specialize in zoology but changed course in her second year after taking some classes in microbiology and discovering the then-burgeoning field of industrial microbiology. "I found it quite interesting to be able to use microorganisms to produce medicine, as well as the importance in making sure there is no contamination of microorganisms in a medical product," she says. 
Ryan graduated with an honors degree in science, majoring in industrial microbiology. After graduating, Ryan entered the workforce, working for various biopharmaceutical companies, ultimately landing at Amgen, where she leads a team responsible for qualifying new manufacturing equipment and ensuring any changes continue to meet regulatory standards.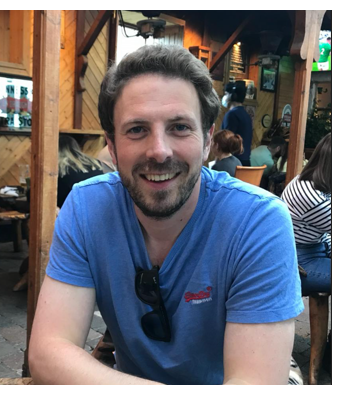 Like Ryan, Johnson always had an interest in science but did not know anyone who had taken that path. Growing up in a rural community in County Kildare, Ireland, Johnson remembers secondary school being a challenge—taking an early bus in the morning, staying late for sports after school, and working part-time jobs for extra money. He entered the construction industry after secondary school, working there for several years until the financial crash in 2008.
"Shortly afterwards, I decided to explore new industries and I retrained in biotechnology," Johnson recalls. "I began my journey with no experience or science/biotech qualifications apart from my secondary school exam results in biology." He started working in biotech packaging and inspection, eventually moving into biotech manufacturing. Johnson then went to college to do a 2-year part-time course, sponsored by Amgen, and he graduated with a degree in biopharmaceutical science. "I haven't looked back since," he says. Johnson now works as a manufacturing process technician at Amgen.
Johnson loves working as part of a team and constantly learning new things. His career has been all about an openness and commitment to continuous learning. Mentorship has also been critical to his advancement. "I found mentors that supported, motivated, and inspired me," he says. "This was very important because I had just moved into a different industry. Many years later, I am still great friends with this group of people, and I still rely on their knowledge and expertise from time to time."
Ryan says she wishes that she knew in secondary school that there were more people like her who wanted to go to college. "It would have been good to have a support network of other people with similar backgrounds," she says. "At the beginning, I felt like a bit of an outsider in college—like my accent was different and I stood out. But in the end, I finished one of the top of my class with an honors degree."
She says it's important to follow your passions, even if you don't have a direct role model who has taken that path before. Hard work and determination, coupled with being a team player, will win out, Ryan advises.
As the biotech industry continues to grow, Johnson says that problem solving, critical thinking, creativity, teamwork, and project management will continue to be important skills. "While the biotechnology industry in general is heavily regulated and very procedural, there is a lot of scope for using your initiative, problem-solving, and creative skill," he says. "The outputs are very much based on strong teamwork pulling together to get things done."